Breakfast
We want you to start your day well!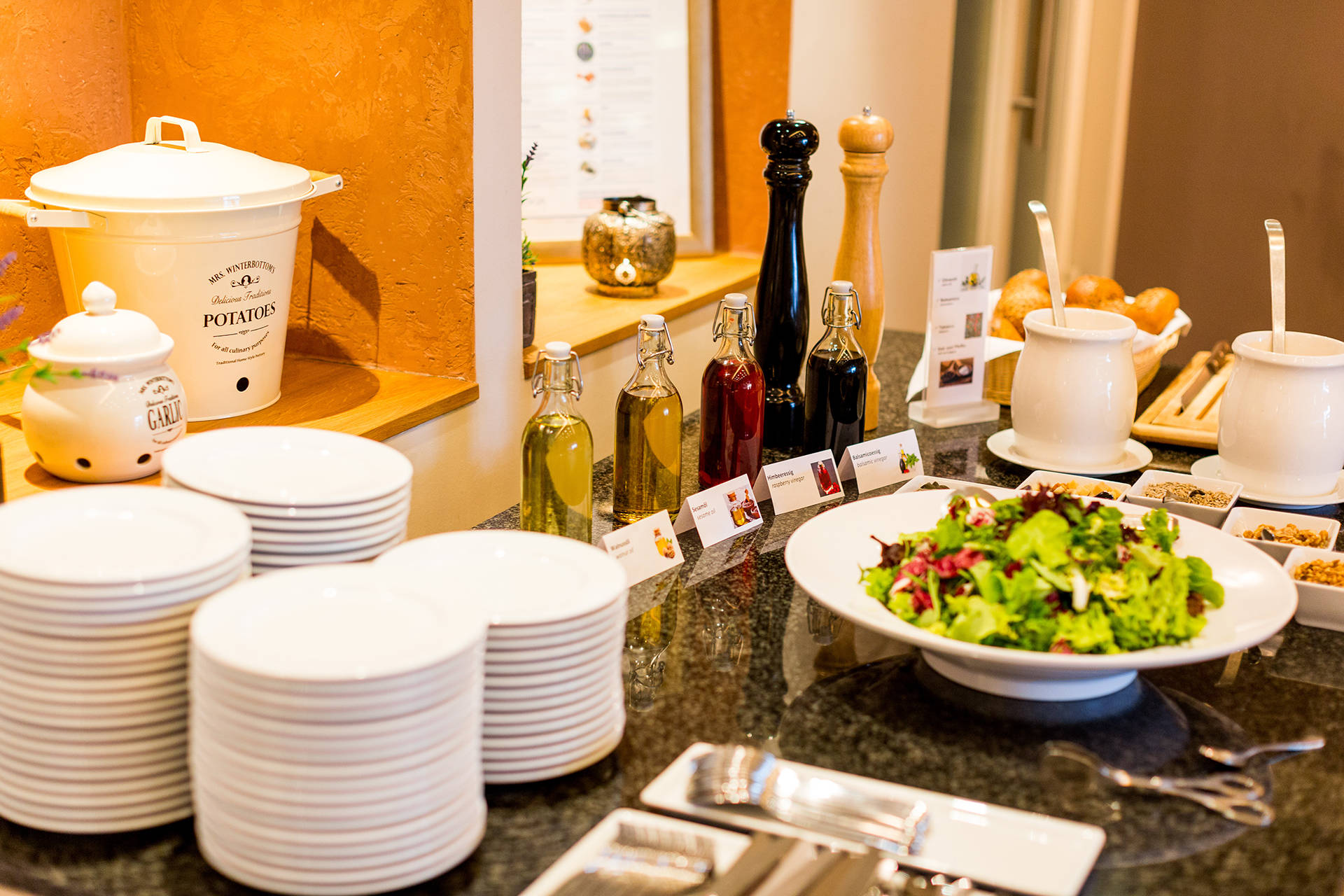 From 6.30 a.m. to 10.00 a.m. and on weekends until 11.00 a.m you will enjoy our breakfast buffet with a large variety and always a kind smile from our breakfast team. By the way, guests who aren't staying with us are also welcome. For hotel guests breakfast is included in the room price. For guests from outside we charge 12 €.
Here is a small selection of our daily breakfast offer. For guests who love a sweet and hearty breakfast as well as vegetarians, all will find the perfect offer at our breakfast buffet:
Scrambled eggs, bacon – sausages, salmon, cold cuts, meat and liver sausages, cheese slices, cheese pieces, tomatoes and cucumbers, fruit salad, cut pieces of fruit, yoghurts (fruit and natural), quark, selection of cereals with milk (also lactose free), muesli, dried fruit and different grains, selection of jams, Nutella, honeycomb from the local beekeeper, fruit juices and tomato juice, selection of water, sparkling wine on weekends, waffle station, tea and coffee (also coffee specialities), selection of various rolls, bread, croissants, muffins, butter, margarine.